On the evening of March 16, the time had come: as a privately organized team of nine helpers, including two professional drivers, a nurse and a physiotherapist, we set out on a Ukraine mission with an 18-meter service bus (the upcoming youth club bus in Steinbergkirche), and two escort vehicles. The trip went to the Romania-Hungary border triangle, directly to the Ukrainian border, to rescue people from acute danger.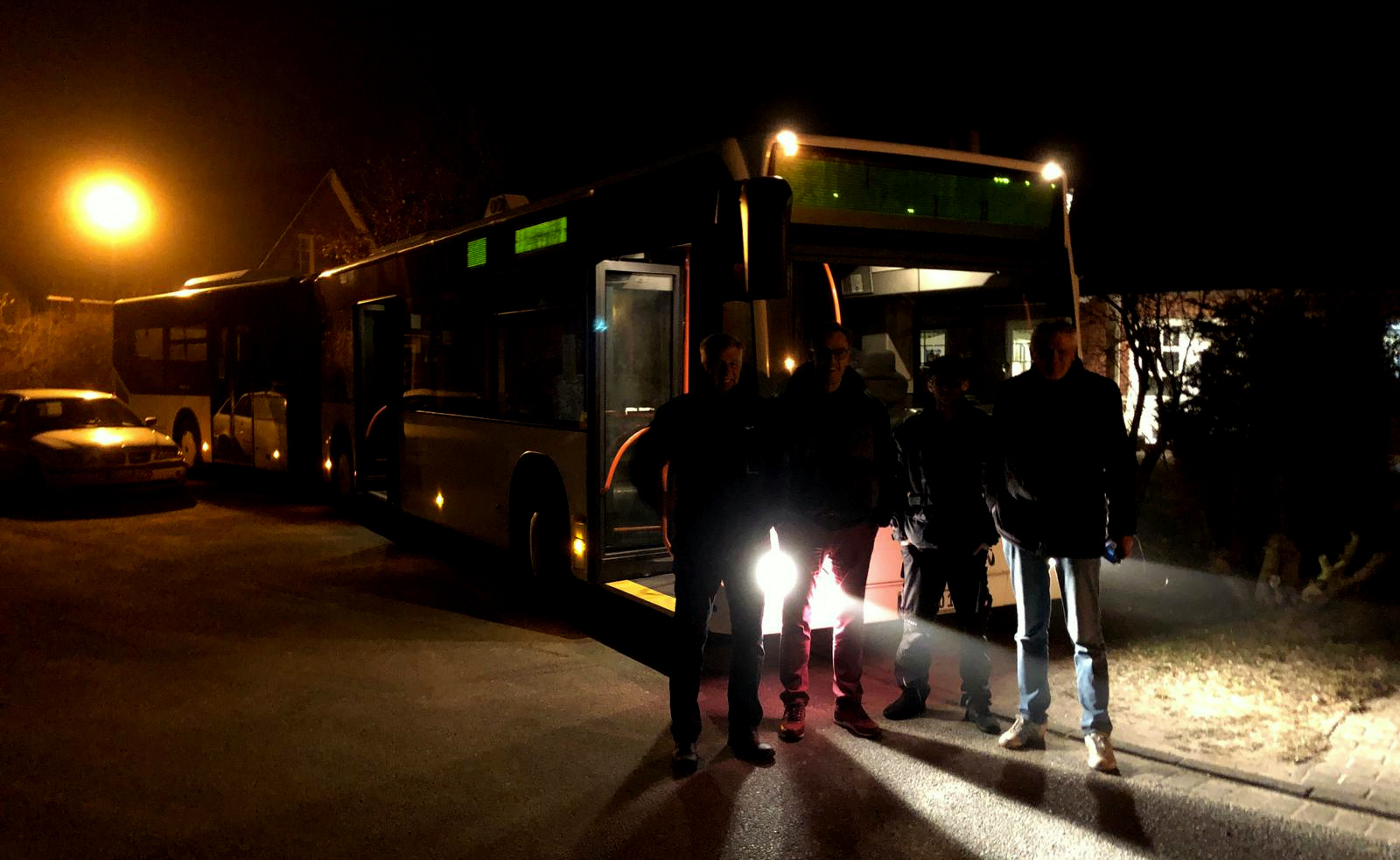 Initial ideas for this mission had arisen in early March from a specific call for help from Ukraine. Friends forwarded this message to us. By accompanying two non-profit associations, we were able to be in direct contact with people in Ukraine and coordinate all the preparations. So the whole thing could be planned and organized here in Steinbergkirche within a few days.
All the relief supplies collected in Steinbergkirche, as well as other medical products, were loaded into the van and brought in convoy to a meeting point at the Ukrainian border in a refitted school. For this meeting point, located directly on the border, we had made preparations to host 49 people. 44 of the 49 had made it to the border within Ukraine shortly before.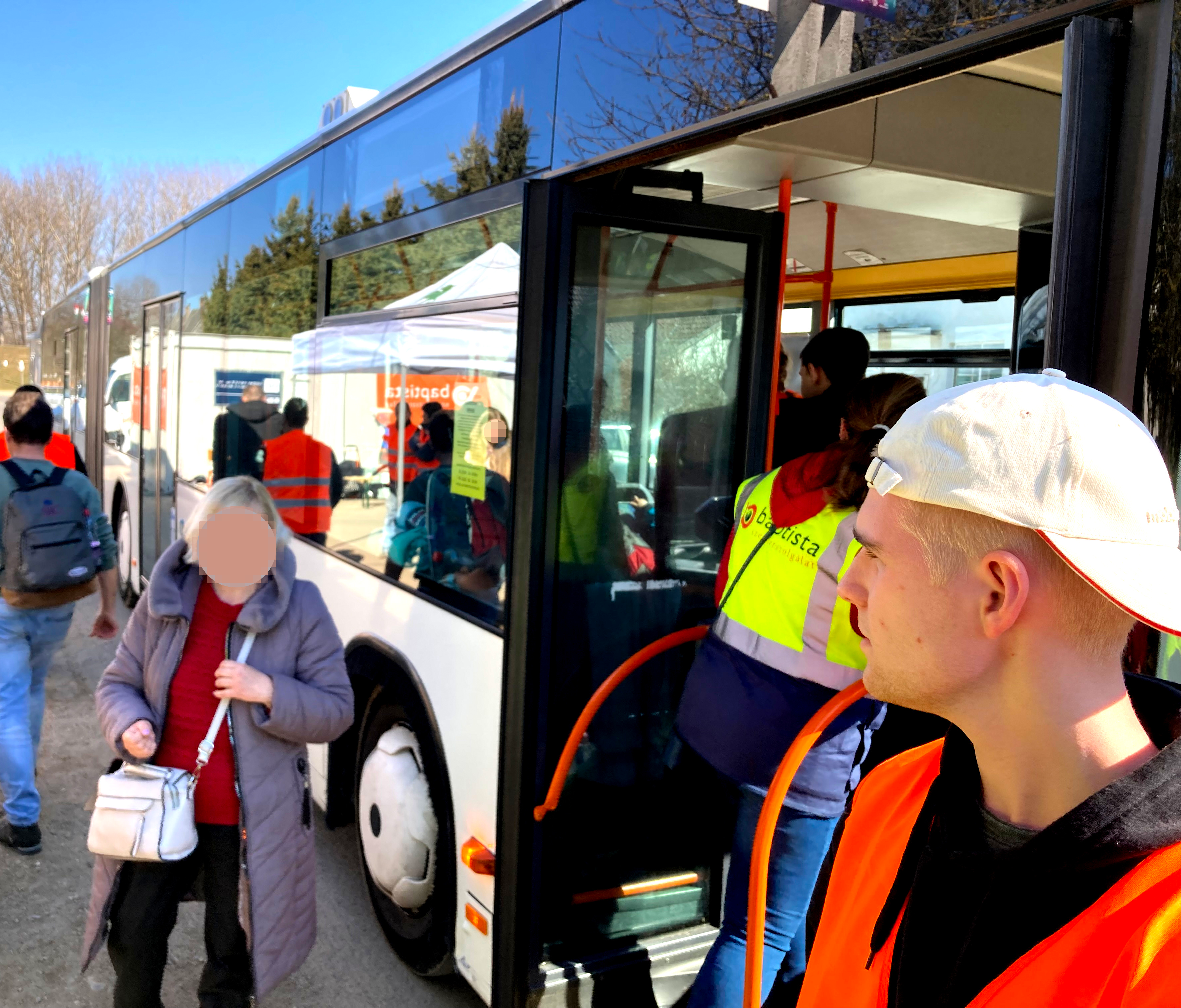 At the border triangle Romania-Hungary, directly at a small crossing on the Ukrainian border, we took in women and their children, but also whole families on March 18.
It became heartbreaking shortly before our departure, when a fled pregnant young woman with her three toddlers and her husband were standing at the side of the road by the bus, asking only one thing: May we go with them. After just under three hours, we had checked 49 passports and handed over the donated goods in an orderly fashion. The youngest passenger was 5 months old, the oldest over 80. In addition, there was a chinchilla and a cat.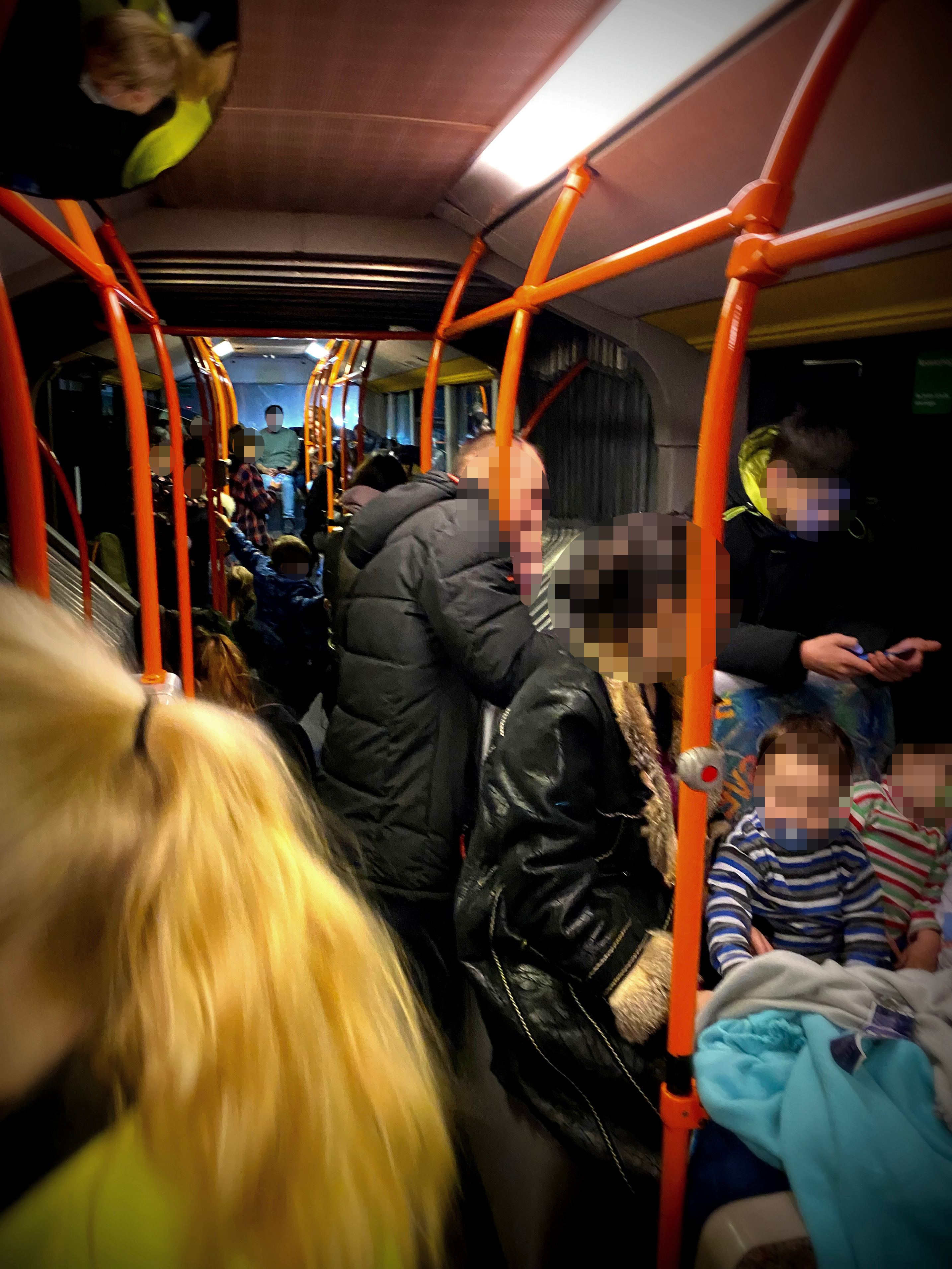 Starting from northern Germany, we were on the road for 3½ days, driving just under 4000 km. During the trip, several police checks took place within the countries we passed through, in the border area of Ukraine we suddenly had soldiers on the vehicle, on the way back several medical operations, one on the highway. Thank God, everything went well! Near Berlin, friends awaited us at a highway rest stop with a hot buffet for 60 people.

All 49 people arrived with us on March 20, 2022, Sunday morning 01:00, unharmed and in deep gratitude in Flensburg in a prepared emergency shelter.
All of them have previously experienced a great deal of suffering. We were allowed to take a look at moving testimonies and "lived" with them for 33 hours in the bus on the return tour, giving them hope, comfort and encouragement.
At the moment, we are helping refugees find accommodation, including in the Schleswig-Flensburg district.
All here at short notice on 15. u. The relief supplies collected and loaded from Steinbergkirche on March 16 have reached their destination and have benefited the Ukrainians in full.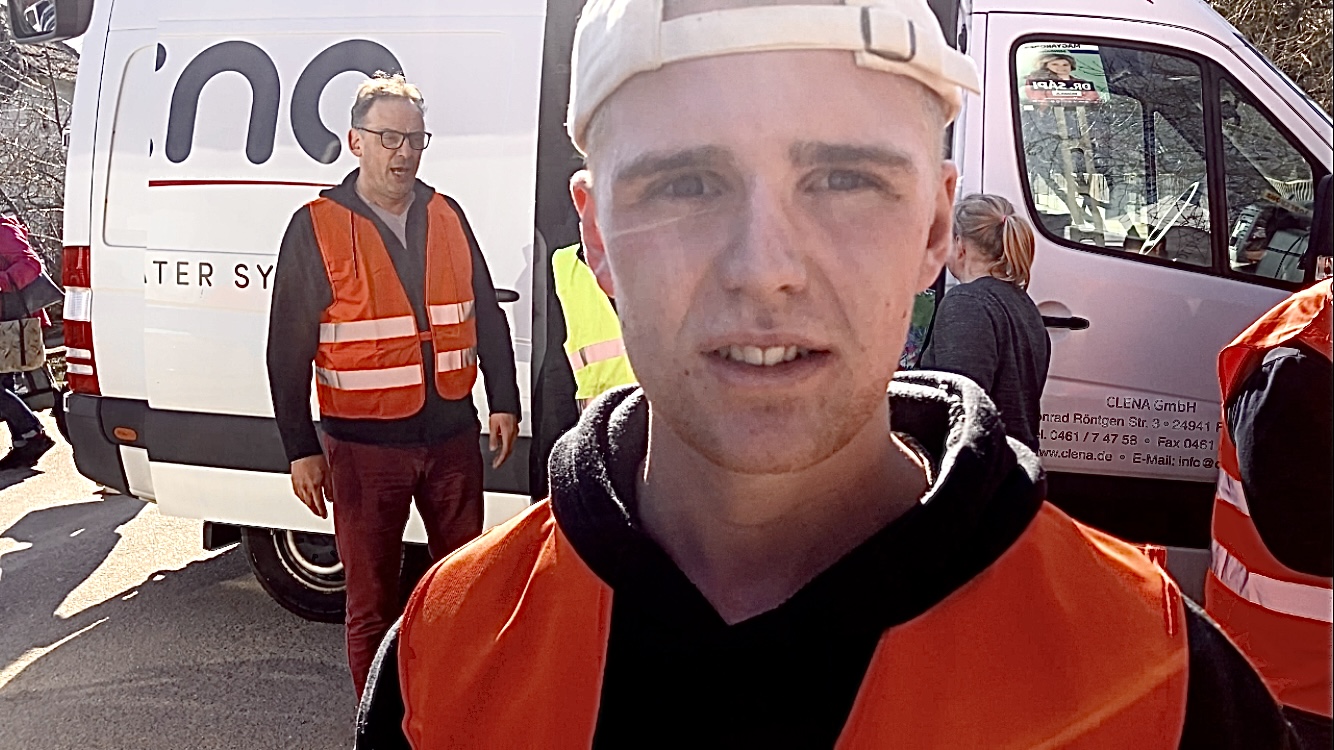 Many thanks to all the people from the surrounding area who helped and supported us so energetically as a team!
Thank you to everyone who provided food and in-kind donations, who contributed to the diesel costs for the bus and the two escort vehicles, thank you to our team of 9 who persevered for over 80 hours to give 49 people a chance at life!
Thank you to all who made this outreach possible!
Your Team4JC